A good reader to begin barcoding
NADAMOO Wireless Barcode Scanner
USB Cordless 1D Laser Automatic Barcode Reader for Store, Supermarket, Warehouse
Long Distance Wireless Transmission Technology.Delivers up to 400m transmission in open air/100m transmission indoor.
No More Data Cable Needed, easily connected with your laptop, PC etc.
With Mini USB Receiver,USB plug-and-play, no drive installation needed.
Just plug USB and click on SIM BARCODE button.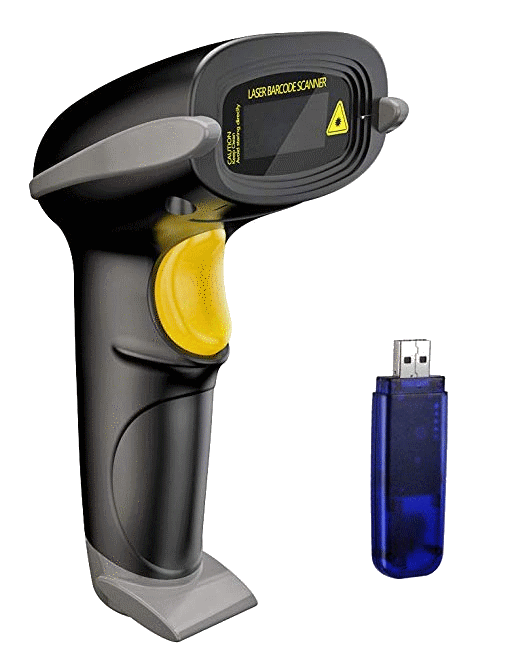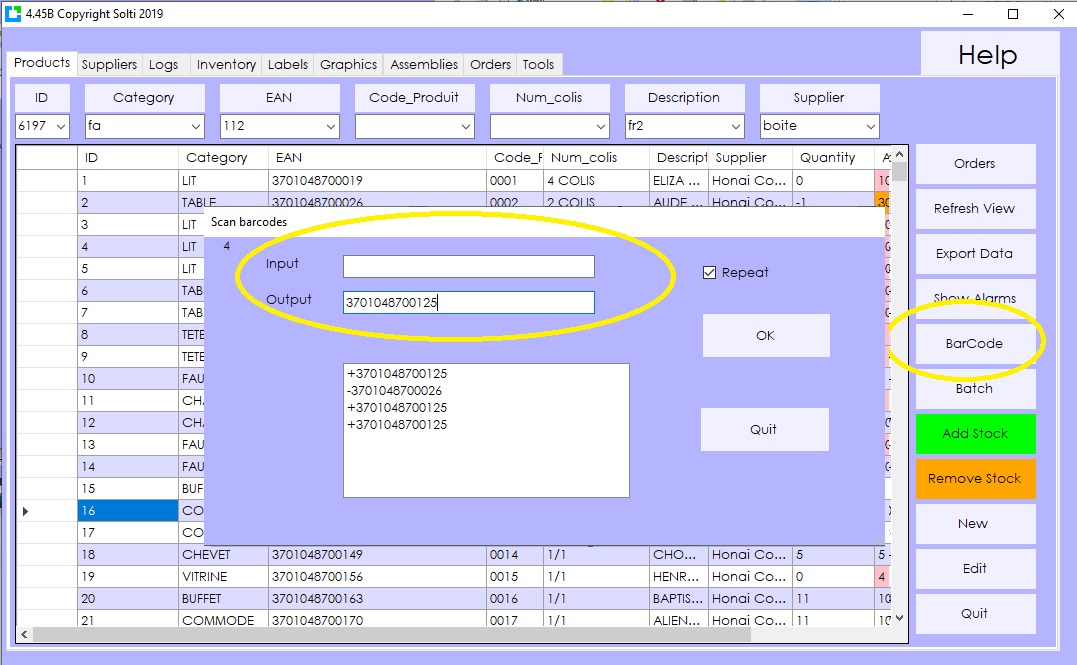 3 scanning mode:
Key the trigger to begin scanning
Switch to automatic mode for quick scanning without pressing any buttons.
To scan without any PC running, you can use the storage mode.


Internal offline storage supports up to 100,000 barcodes in offline storage mode.
Scan and store barcode when far away from the receiver
Update the data to your device when you come back entering the wireless transmission range.
To Enter product with SIM, use the keyboard shortcut key I and for output, the key O.

Watch our video
Learn more about barcodes and inventory management
Subscribe to our Youtube Channel
Do not hesitate to contact us to answer all your questions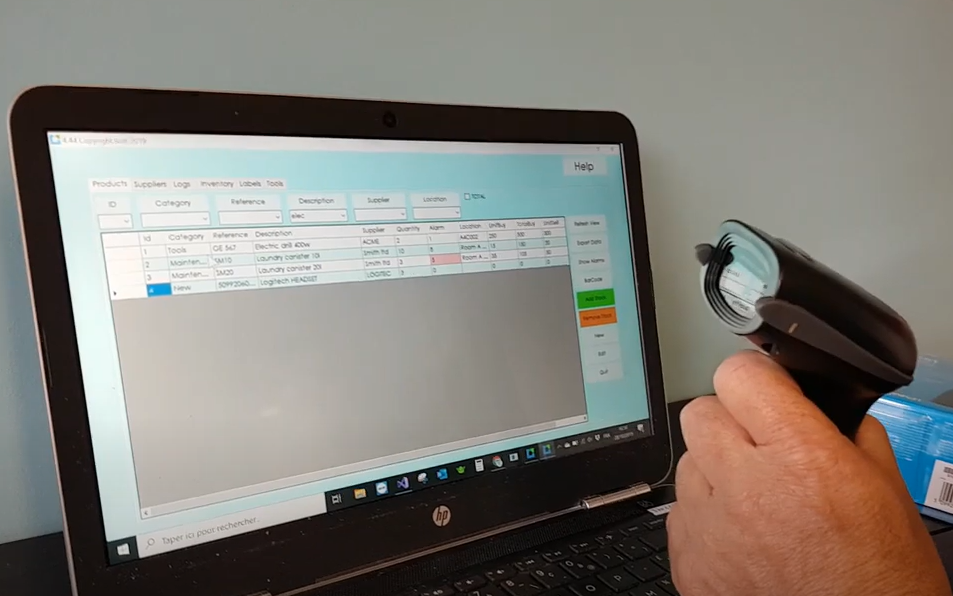 Click on the image to open video