Download our free inventory control App
Smart Inventory Manager & SOLTISCAN
SOLTISCAN is a free barcode scanner Android app who allow you to scan all your barcode labels and to send them to smart inventory manager or a free excel inventory manager. Want to test?
Download the application on your favorite plateform (Android or IOS) and download the Zip file who contains the parameters for a free test of our solution.
Quick and easy inventories
The strong points of SOLTISCAN :
SoltiScan can be use without internet connection !

SoltiScan save all your scans on your smartphone

Send SoltiScan data to SIM in one click !

Find your scans data on SIM

Simple and intuitive use
Find the basic functionalities to carry out remote stock entries and exits and send them to SIM!
Immediate implementation
Play Store Preview (Android)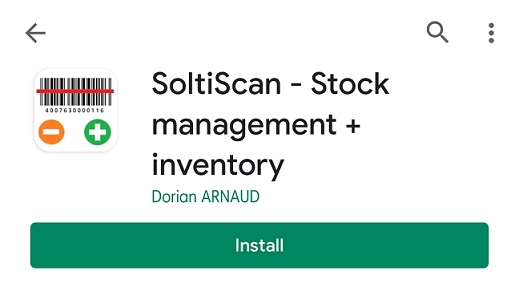 App Store Preview (IOS)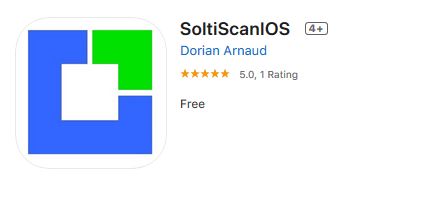 A simple and innovative solution
SOLTISCAN allows you to easily enter or exit stocks with your smartphone.
Then export your data as an mail to our SIM software. You can choose between the ".txt" or ".csv" format.
SIM will receive the data from SOLTISCAN which you can then integrate.